Hey Guys,
I just finished developing a new Sunlight readable LCD. I have spent most of my time developing the LCD panel, and as a result, it is pretty bare bones right now - but all the extra goodies will come as needed. My goal was to produce a nice LCD, with great resolution. I know what we all need in a monitor, but please chime in and post your comments and thoughts. This certainly won't be the "hook up to everything and be perfect for all situations" monitor, but it will get us half way there.
Check out the teaser pictures. The open frame LCD is, obviously, the Sunlight readable unit. The unit on the bottom is for comparison, and is your standard 7? 400nit LCD off shore unit. The pictures were taken with Winnipeg winter sunlight as the light source. Requests for additonal photos will be considered as time permits. And yes I put a smudge mark on my new LCD...arg
Information (not complete and subject to change):
- Case has been 3D modeled and it?s currently being machined out of 6061 aluminum. Pictures to come.
- Can be mounted on and off the Rig. It will have a 1/4-20 mount aswell.
- Black anodizing - duh. Laser engraved.
- The monitor connector will be PRO compatible, unless ordered differently. (ie BNC -XLR - Hirose)
- It can have an Anton Bauer gold mount on the rear if ordered.
- 2 line inputs, with individual termination. It is unlikely that I will integrate HD inputs.
- No crosshair/frame line/bubble at this time - check out Marrell?s unit.
- Operational power consumption will be under 10 watts.
- Input Voltage is 12-36vdc.
- Resolution is 800 x 480.
- Contrast and Nits are top secret.
?More to come as this develops
~Charles
___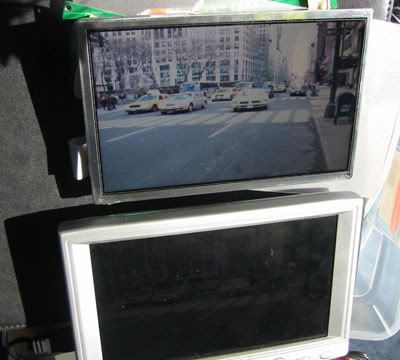 ___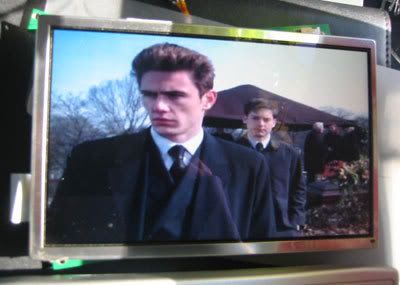 ___
sun.jpg
15.21KB
229 downloads
- the wonderful sun