I just finished a prototype of a small weight plate for the Transvideo RainbowHD7 and RainbowHD7 SBL. 
 
I've been using the RainbowHD7 SBL for a little while now and love it particularly for a light running rig, but I've run into a few set ups where it helps to have just a little more weight out in front of the sled. So here is a plate to do simply that.
 
This plate bolts directly to the back of the monitor using Transvideo's locating pins and a 1/4-20 screw. The pins hold it off of the monitor so the monitor still has air flow for cooling. It is centered vertically and horizontally on the monitor to keep the balance centered on a yoke. The bottom of the plate is even with the top of the 4-pin xlr connector, so if you are using a right angle plug it can still fit along the bottom of the monitor under the plate. It is machined out of brass for compact weight and weighs in at 1.25lbs.
 
I'm posting this to see if there are any operators using one of these monitors who would be interested in one of these weight plates. I don't have pricing worked out yet, just seeing if there would be enough interest to look into setting up a short run of them.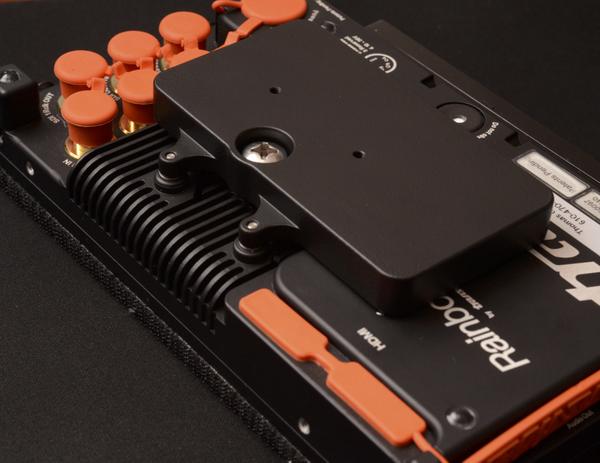 https://twitter.com/...8517376/photo/1